Blog
Adding Muscle with Deadlifts
November 7, 2010
Want to build muscle? Then stick with the basics, i.e. the basic exercises — squats, deadlifts, bench press, overhead press, chin-ups, and dips.
The best book I've seen on these exercises is this one:
I highly recommend this book.  When getting started on barbell training, pick up the above book and/or get a qualified trainer to show you correct exercise technique.
The video below discusses the deadlift, but is for informational purposes only, and does not take the place of a trainer.  Check it out.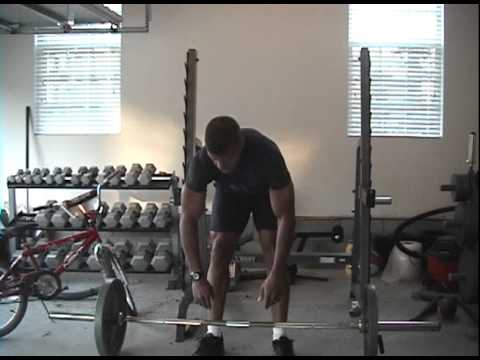 One Response to "Adding Muscle with Deadlifts"
CALENDAR
January 2018
M
T
W
T
F
S
S
« Feb
1
2
3
4
5
6
7
8
9
10
11
12
13
14
15
16
17
18
19
20
21
22
23
24
25
26
27
28
29
30
31
PAGES
CATEGORIES